Toyota Corolla: Best Car for Best Resale Value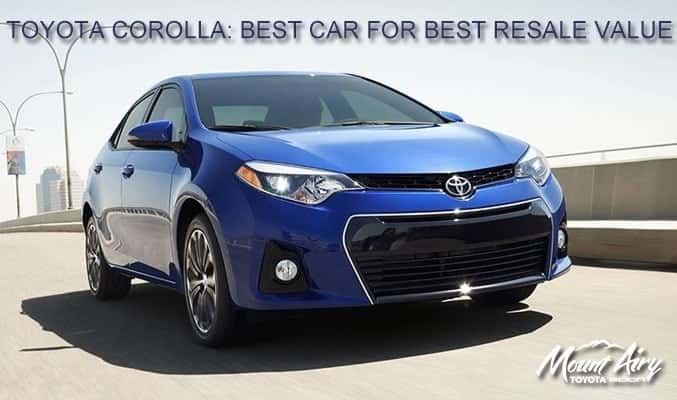 There are many things to consider when purchasing a car: engine size, gas mileage, roominess, comfort, updated accessories, etc. The list is endless. But one thing often left out of the list is resale value. The truth is, when we buy a car we tend to picture ourselves driving it forever. But that is often not the case. And years down the road when you realize you need something bigger or smaller or tougher or simply something different, you don't want to be stuck with a vehicle you can't sell. Resale value is a big deal, but it isn't something to stress over. You just need to purchase the right car at the right time.
First thing's first, get the right car. Start by looking for vehicles that have been around a while and are known for their superior performance and longevity. Look at something like the Toyota Corolla. This particular car has been around for some time. In 1974 the Corolla was noted as the best selling car worldwide. And this compact car has only gotten better with time.
Your second task is to buy at the right time. If you are looking for a high resale value, it might not be a good idea to purchase a vehicle that is in its first year of production. If the vehicle you are looking at is in year one, it can be difficult to tell how it will do on the market. A lot of cars get discontinued due to poor performance, and you do not want to be the one stuck with a lemon. Stick to what has already passed the test of time. For instance, something like the Toyota Corolla that has won awards for Best Compact Car, Best Resale Value (can't go wrong there), and Best in Safety.
You want a car you can depend on, a car you can trust to make your money back years down the road when you decide you need a newer model. You need a Toyota Corolla from Mount Airy Toyota.