Back To School Driving Tips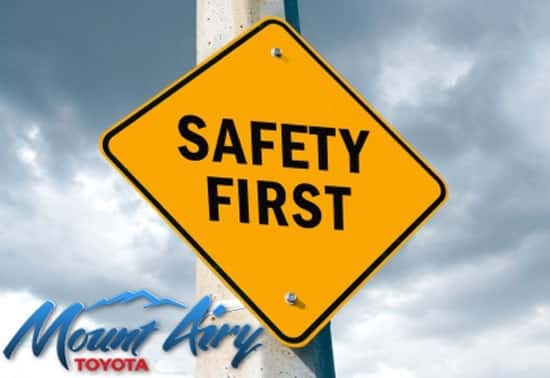 Back To School Driving Tips
Mount Airy Toyota offers back to school driving tips for first time drivers and experienced drivers as well.
It is always necessary to be careful when driving, but once school is in session, it is especially important. No matter if you live in Wytheville, VA or Elkin, NC there seem to be more cars on the road this time of year. And younger drivers in them. That's why we at Mount Airy Toyota have come up with a list of back to school driving tips.
A good step towards safe driving is to get yourself a Toyota. Any model you buy comes with the Toyota Safety Sense (TSS). These are detailed measures the car company has taken to help keep drivers, passengers, and pedestrians as safe as possible. Safety is a high priority to Toyota and it shows.
Slow Down. The first tip is to slow down when approaching a school, even if you are not attending or dropping someone off. Whether it's early in the morning or in the afternoon, vehicles tend to quickly change lanes and traffic can abruptly stop. To drastically reduce the possibility of a collision, slow down, be alert, and utilize Toyota's Pre-Collision System. (PCS) is a set of front-end sensors that detect oncoming objects and alert you to slow down or change lanes.
Lane Departure Warning. Another tip is to use Toyota's Lane Departure Alert (LDA). This high-tech feature detects when you are veering out of your lane so you can quickly correct yourself. This is especially usefully in that dreaded back-to-school-traffic. Bumper-to-bumper driving, especially with less experienced drivers, can be tough and full of distractions. Keep alert, and let Toyota's LDA to help you.
Watch Out for Pedestrians. One of the most important tips when driving around schools is to use Toyota's Pre-Collision System with Pedestrian Detection Function (PCS w/PD). Students do not always wait for the stoplight to change before heading over the crosswalk. And early in the morning, when it is still dark, this can be dangerous. But with your new Toyota, and its PCS w/PD, you can detect any pedestrian movement in front of you. And most importantly, have time to slow down or stop.
If you are heading back to school, dropping a loved one off, or just find yourself in school traffic, Toyota's innovative safety features can keep you and others safe.