2015 Toyota Avalon: A Car Created Just For You
The 2015 Toyota Avalon has done well for itself. Its smooth drive and roomy interior have given it a luxury car appeal without the luxury car price tag—as a matter of fact, U.S. News & World Report marked the new Toyota Avalon 2015 among the top five in affordable large cars. And with many trim options, and an impressive hybrid model, this car can be molded to fit just about anyone's liking.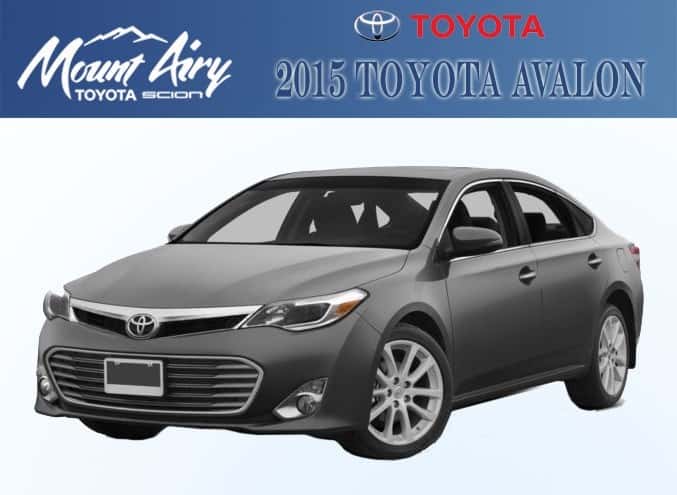 The exterior shape of the Avalon has changed somewhat over the years, but it has always done well at keeping it roomy. Inside, everything is put in perfect reach for immediate accessibility. There are three 12-volt DC power outlets (a necessity these days), one USB, and one AUX jack for portable device connections. Wireless phone charging is something new and optional—and highly recommended. Its audio system uses a 6.1-inch touch screen, which also doubles as the rearview camera when backing up. The 2015 Toyota Avalon's audio is highly equipped with Toyota's Entune Multimedia System, something Toyota has been perfecting for some time.
An added bonus to the Toyota Avalon is the optional hybrid version. In the 2015 Toyota Avalon Hybrid, the hefty 265-horsepower, 3.5 liter V-6 engine is replaced with a four-cylinder hybrid. And even though there often comes a stigma with hybrids for being sluggish and slow, don't worry. The Avalon hybrid has plenty of zip and pick-up to it—and it saves you at the pump with 40 miles per gallon.
Whether or not you have ever driven an Avalon, if you are in the market, this is one car you really need to test drive. With the two engine types, you might just have to buy one of each.