The right tires not only help contribute to your vehicle's handling and performance, but can also impact fuel efficiency and safety as well. If your tires are showing signs of wear, you can get exact replacements for the original tires at a competitive price at Mount Airy Toyota Service Center. Our factory trained and certified Toyota technicians will ensure that your tires are mounted, balanced and inflated to match your Toyota vehicle's specifications.
Keep your Toyota a Toyota by replacing your original tires at Mount Airy Toyota Service Center conveniently located in Mount Airy.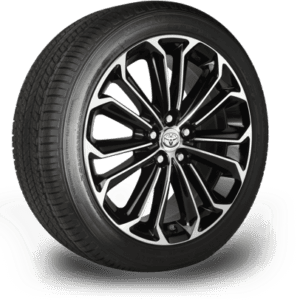 Why Choose Mount Airy Toyota?
At the first sign of unsafe tires, you can bring your Toyota into our Service Center. We have quality tire installers, alignment specialists, and no appointment necessary. We offer a program called the 110% Price Guarantee.  This means Mount Airy Toyota will beat any price on any tire – any make or brand.  If you come in and show us a lower price before or after you buy,  we'll beat it.
Servicing Mount Airy, NC.
Why do you need new tires from Mount Airy Toyota? We are the trusted Tire Service Center that has the best selection of All-Season tires in Mount Airy, NC. Our technicians and wheel alignment specialists are ready to help get you back on the road and keep you safe. We stock the best brands on the market such as…

When you buys tires from us, our installation price includes the tires, mounting, balancing, installation, and a 24-Month Road Hazard Coverage.
Signs You May Need New Tires
There are several reasons why tires tend to wear down.  Just everyday driving will do it, whether you typically drive locally or on long distance trips.  And the tires on the front of your car will wear down differently than those in the back of your vehicle.  This happens because when you are driving, the front tires more or less lean into turns as you are taking corners.  This puts pressure on the tires differently than your back tires.  Your back tires will wear out more evenly.
As you are driving, you may begin to hear unusual noises, feel vibrations, and wobbling that you have not before. These are some of the signs that it is time for New Tires!
The Penny Test is another telling sign that you may need new tires. Place a penny in the groove of a tire. If you CAN NOT see Lincoln's head, your tires are safe. If you CAN see Lincoln's head, it is time to call Mount Airy Toyota and replace them.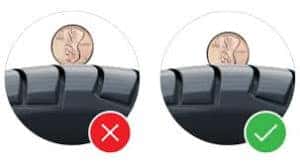 Our Tire Center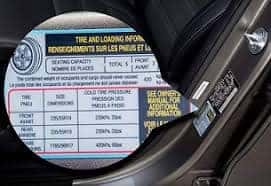 Our Certified Technicians are trained and able to help your Toyota with…
Tire Alignment
Tire Rotation
Tire Installation
Tire Patching
At Mount Airy Toyota, we are here to keep you on the road and keep you safe. When you come see us, be sure to check your tire size, located on the inside of the driver's side door. Come and See Us to get the reliable tires your Toyota NEEDS!