Trade-In Your Vehicle for a Newer, Better One!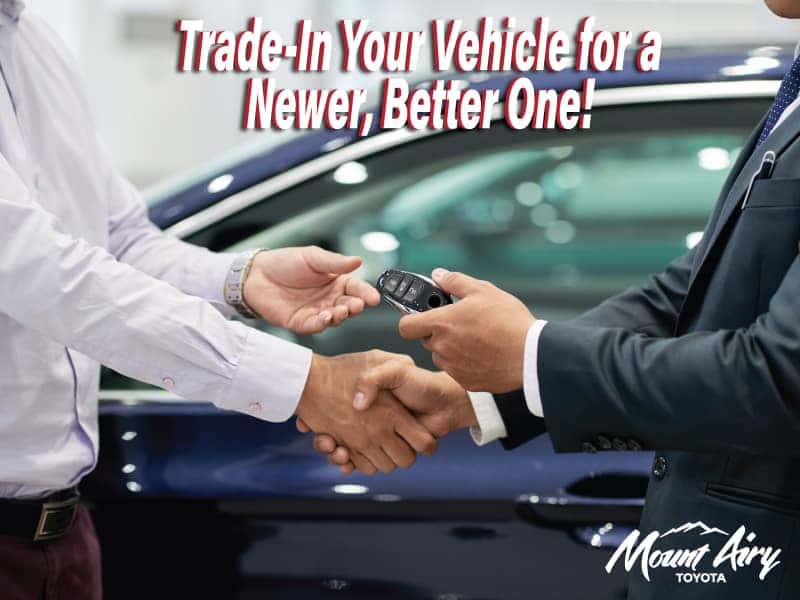 Will you make more money by selling your car than you would if you traded it into a dealer? All things considered, you probably won't. There are costs involved in selling your car to a third party, and of course, it can consume a lot of your time. And as we all know, time is money!
When you compare the ease of trading in your car at a dealership with the hassle and costs of handling the process yourself, it might give you a more accurate perspective of the financial implications. And with it being a seller's market right now, you stand an even greater chance of getting a fair price for your trade-in. Below, we'll talk about the trade-in process in a little more detail so that you can know what to expect and make the best decision for your specific circumstances.
Perks of Trading In
When trading in your car, you won't have to worry about investing time and money into advertising the sale, and you can save significantly on sales tax. But there are many more ways in which trading in can work in your favor:
Your transaction will be more secure.
If you sell your vehicle privately, you might have strangers coming to your house. And even if you meet potential buyers at a neutral location, you won't be near the safety of your home. Aside from the risks to your personal safety, consider this: Bad people rip off private car sellers all the time via counterfeit bills, forged checks, and canceled PayPal transactions or wire transfers. These won't be concerns if you trade your vehicle in at a reputable dealership.
You'll get a new vehicle immediately.
You could sell your car the day you list it, or it could take months to sell. You'll never know until you start the process. When you trade your car into a dealer, you can drive away in a new car on the same day.
You don't have to detail your car.
Part of selling your car is getting it in the best shape possible. This means you will need to pay for any necessary repairs—cosmetic or mechanical. You'll also need to pay for having your vehicle detailed and reconditioned or spend the time doing it yourself. On the other hand, a dealer is going to detail and recondition every trade-in before putting it out on the lot anyway, meaning that you don't have to worry about it.
You'll get a fair offer.
Seasons can impact how long it takes to sell your car and how much you get for it. For instance, if you're trying to sell a convertible in December, you might have trouble finding a buyer to pay your asking price within your desired timeframe. And if you try selling in a high-demand time of year, you could run into heavy competition with similar vehicles on the market. Trade-in your car at a dealer, and you'll receive a fair offer that's not influenced by the time of year.
You don't have to pay off your loan.
If you don't have your car title in hand, it can be a red flag for potential buyers. Many buyers will not want to commit to taking over the car loan of a private seller. However, a trusted dealer will have no problem working with you. They will pay down the rest of your loan and factor it into the trade-in offer.
How to Trade-in Your Vehicle
Dealerships will go out of their way to make the trade-in process as easy as possible for you. All you have to do is collect some documents and a few other items. Start by getting a quote from the dealer from whom you're interested in buying a new car. For example, you can fill out a simple form to value your trade on Mount Airy Toyota's website, and one of our team members will quickly get back to you with a price estimate!
For a firm trade-in quote, you'll likely need to visit the dealership for a physical inspection of your vehicle. When you take your car in, be sure to bring along your current vehicle registration, your driver's license, and all the keys you have for the vehicle. If you own your car outright, you'll need to bring your vehicle title, as well as your auto loan payoff and account information.
Conclusion
If you want to get rid of your old car and buy a new one, it doesn't get any easier than trading your car in at a dealership. Along with saving you loads of time, it can even prove to be more cost-effective than trying to sell the vehicle by yourself. If you want a fair market trade-in quote and browse our wide selection of new and used Toyota models, come by Mount Airy Toyota. Our experienced team would love to work with you!