Toyota Sienna: Combining Comfort and Quality
I can remember going on frequent family road trips — my sisters and I packed into the family Toyota with our little faces peering out the windows. Looking back I have realized that just as important as the scenery was the mode of transportation. What truly made these trips fun was contained within the vehicle itself. The music being played, the comfort of the seats and ride — the interior atmosphere kept us kids and parents happy and excited.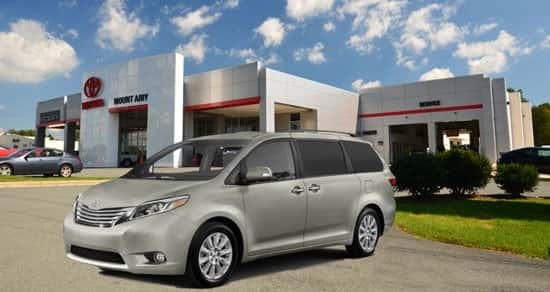 Most often our trips went from North Wilkesboro to Mount Airy to try out a new restaurant, or a scenic jaunt up 421 towards Elkin to walk across the Hugh Chatham Memoria Bridge. But whether you are cruising up 52 towards Pilot Mountain or navigating the back roads of Winston-Salem, what is the best vehicle for the trip? There are many justifiable answers to this question, but if you want a comfortable, smooth and relaxing ride the 2015 Toyota Sienna is your best bet. It's a great car to create those great family memories.
The Toyota Sienna is one of the best and most innovative minivans on the market today. The 2015 Sienna Minivan has a sharp new look with LED lights and a new front grille design. It sits atop a finely tuned suspension made for hauling and pulling. And with the option for all-wheel drive, this might be the toughest family van in this year's offerings.
Most impressive, and most beneficial to those scenic road trips, is the quality of the interior. The new 2015 Toyota Sienna contains larger display screens, making navigation and interaction with the vehicle even easier than before. The wide sweeping dash allows for optimal room for all passengers–including the driver. and there are three rows of seating and separate climate controls ensuring comfort for even the most difficult to please. There is even the option for fine leather upholstery throughout, making this van as luxurious as possible.
The key to enjoying the open road begins with the vehicle. It must keep everyone comfortable and happy for sometimes hours on end–especially if you get turned around in the foothills of Winston-Salem!