The Year Of Used Car Sales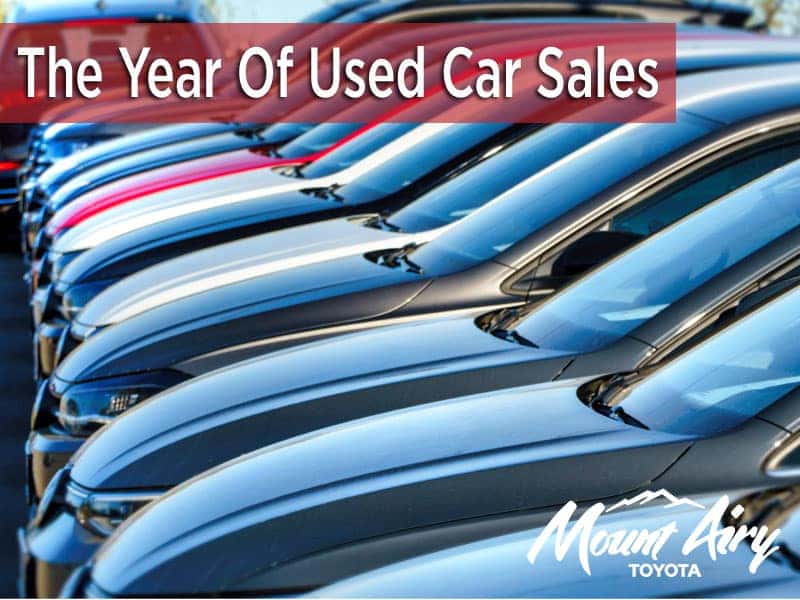 At this very moment, a used car was likely listed at a record price. The end of 2021 and the beginning of 2022 have been host to some of the highest prices for used cars and trucks ever recorded. While that may spell bad news to someone in the market for a different vehicle, it has created one of the best times in history to sell your used car.
Many families have a second, or sometimes third, car that's mainly used as the backup. If you count yourself among them, you may want to look at listing, or trading-in, your backup ride, especially because the money it can yield could set you up for a brand new vehicle.
While selling a used car is a nearly universally stressful experience, between online listings, interactions with strangers, and folks absolutely committed to a borderline insulting lowball offer, the condition of the used car market has empowered the seller to a new level.
One thing that's increasingly more worth looking into is trading in your used car. Dealers like Mount Airy Toyota can offer record values for trade-ins.
Trading into a dealer protects you from the legal legwork and hassle associated with independent sales and guarantees you your money as quickly as possible.
There are a few ways you can make sure you're getting the best deal for your used vehicle. First, have the proper paperwork with it; secondly, provide proof of maintenance and upkeep; lastly, look at what other vehicles similar to yours are selling for.
While dealers cannot necessarily compete with individual listings you find online, you can get a peace of mind that is unique to doing business with them. Mount Airy Toyota, and some other dealers, can offer you money for your used car in the time it would take for you to get a reply on your classifieds listing. Time really is of the essence here, because we do not know how long used cars will continue this record trend. If you want to ensure you'll get the best deal, quickly, for your used car, I'd recommend contacting Mount Airy Toyota today.