Popular Crossover: Toyota RAV4 New upgrades in Place for 2019!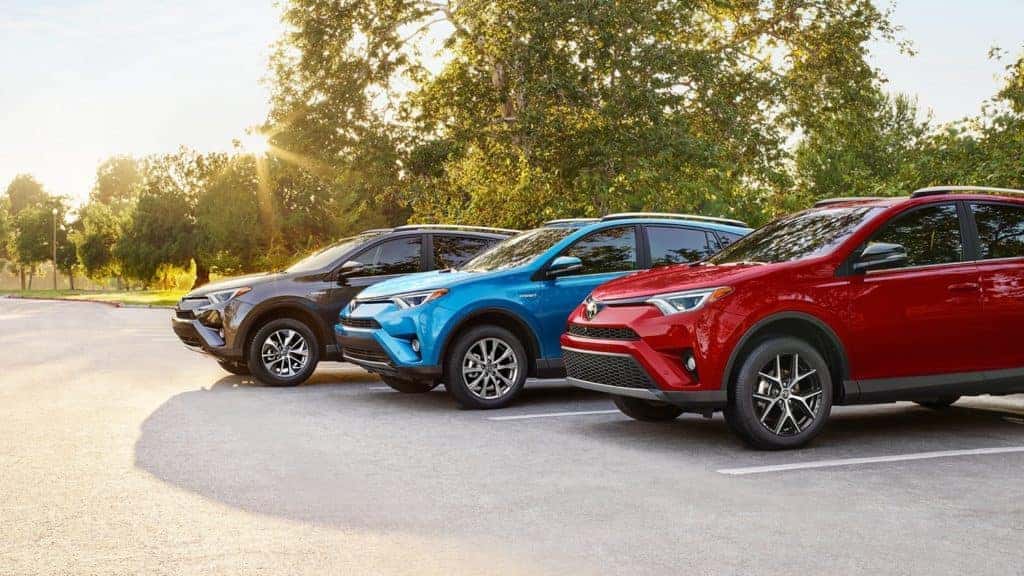 Toyota is revving up their crossover vehicle game with some snazzy upgrades for 2019! Mount Airy Toyota has the very popular and loved 2017 Toyota RAV4 on their lot but you haven't seen anything yet. The 2017 RAV4 has become quite a popular vehicle for Toyota. With the new car buying trends leaning towards crossover vehicles, 2019 is going to be a game changer for Toyota and Mount Airy Toyota can't wait to have the new model on their lot.
The Toyota RAV4 is known for its excellent pricing which is second to none. The Toyota RAV4 is one of the most cost effective crossover vehicles with sport energy and SUV style. In addition to the unbeatable price, the 2019 model will have some wonderful new upgrades and additions including:
Power: Rumor has it that the next generation Toyota RAV4 will be geared up with power. The 2019 Toyota RAV4 is expected to have a 4-cylinder engine and a six-speed transmission. The engine and power that the new 2019 Toyota RAV4 is predicted to be similar to the 2018 Toyota Camry. Both vehicles are increasing their ability to hit 60 mph in a quick and timely manner. The 2019 Toyota RAV4 is expected to have 176 horsepower and 172 pounds per feet of torque.
Fuel Efficiency: The Toyota RAV4 Hybrid vehicle will definitely be returning in 2019. The vehicle will likely move from a 6-clinder engine to a 4-cylinder engine. Hybrid vehicles are most known for their excellent fuel economy; Toyota is making all versions of the next generation Toyota RAV4 better in gas millage. The vehicle will carry less weight, have a new air-liquid intercooler, and a new exhaust and suspension system. These improvements will all work together to provide better gas millage in the Toyota RAV4 Hybrid.
Off-Roading Capabilities: These features are still yet to be fully determined but the 2019 Toyota RAV4 is expected to have some new and upgraded off-roading capabilities. The vehicle is designed to be a sporty outdoor vehicle that is made for both family and work occasions but also has a wild and adventurous side. The SUV style car will have the capability to ride off-road for an exciting thrill.
The release of the 2019 Toyota RAV4 is undetermined at this time but this next generation vehicle still has a while before it will be released. In the meantime, Mount Airy Toyota encourages you to check out the 2017 Toyota RAV4 or the newest Toyota crossover, the 2018 Toyota C-HR.
By: Grayson Collins
CCP Web Design