Get Your Toyota Camry Before the Year Ends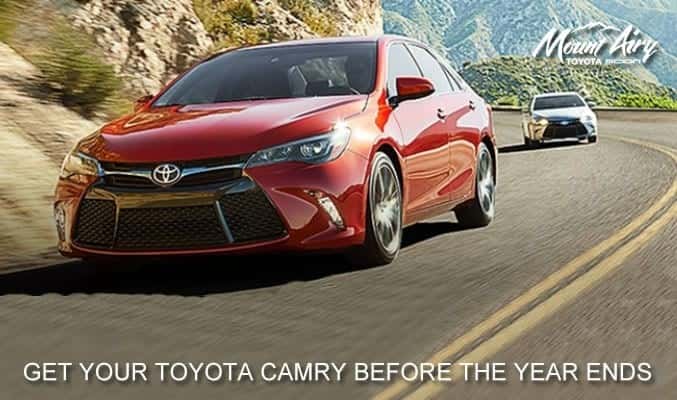 There are many reasons to buy a Toyota Camry:
· Dual zone automatic climate control
· Toyota's Entune Audio (which includes playback capability, six speakers, a USB port, Bluetooth)
· Rear camera
· Multi-function keyless entry system
· Sleek exterior design
· Performance that holds its own with a 2.5-liter
· Twin cam four-cylinder engine
· 3.5-liter, 268-horespower V-6 engine
The list only continues to impress, but if you know anything about cars, you don't need to be sold on the Toyota Camry, new or old.
More than likely, for those in the market for a 2015 Toyota Camry, the question is not if, but when to buy a new Camry. And it turns out that time is now. This November and December the deals on Toyotas are the best of the year. Sales quotas are in need to be met, more room for other vehicle models needs to be made, and this causes a drastic need for movement on the sale's floor resulting in some pretty amazing sales.
Right now, you can get a brand new 2015 Toyota Camry at 0.0% APR for seventy-two months, plus $500.00 holiday cash. This offer does exclude the Toyota Camry Hybrid. An added bonus to this end-of-year deal is that if you choose to make payments, they will be deferred for the first ninety days. That's three months of no car payment! Also, there is no down payment required (for qualified buyers), which means that you can get yourself the Camry you have always wanted for a price that can't be matched, and you do not have to make any sort of payment right away. So what are you waiting on? The worst part of deals like these are that they don't last long, so you better come get your Camry before January 4th or it will be too late.