Don't Wait: It's Time For Fall Service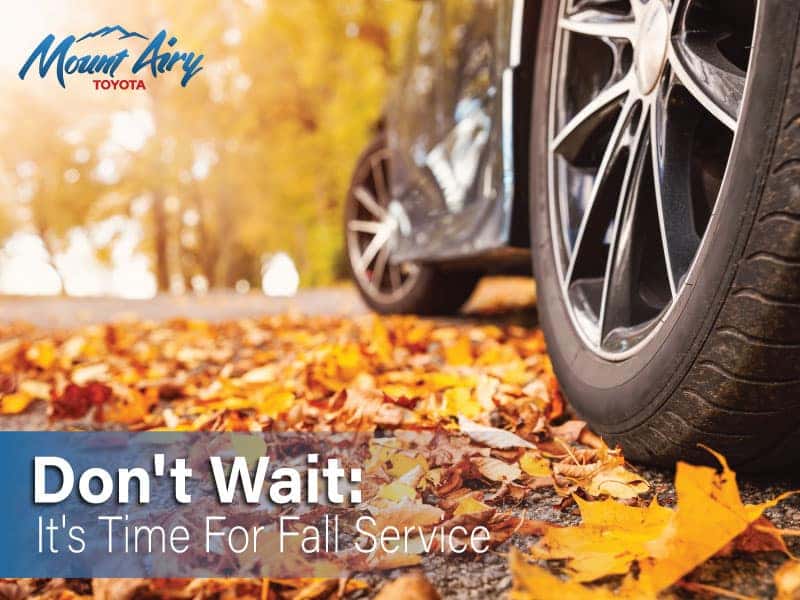 A change in the seasons can serve as a good reminder for many things. If you've skipped out on oil changes, this article, and the transition of Summer into Fall, may be the necessary nudge you need to get your car serviced and prepared for the cooler months.
And while it may be tempting to ignore your odometer as it slowly outpaces the previous service sticker on the top of your windshield, the benefits an oil change has to your car, and wallet, are well worth it. Here are just a few ways your vehicle will benefit from the extra attention.
Extends Engine Life:

Oil in your engine that's unclean and that has gone a period without an oil change creates more friction, which in turn translates to wear and tear on your engine. Removing old oil removes sediment that can damage your engine and prevent your car from making it to the long haul.

Improves Engine Efficiency:

Removing old oil not only cleans your engine but also improves the way in which it works. The removal of sediment means that oil flows more freely, giving you a better-performing vehicle.

Increased MPG:

Efficiency isn't tied to just performance; it also results in more fuel efficiency. A smooth engine directly translates to saving at the pump and getting more out of every gallon.
Going Into The Fall Season
Outside of an oil change, there are other important things you need to do to take care of your vehicle as the weather cools. Using the season as an indicator for upkeep will not only result in you being safer going into the cooler months, but also much more comfortable, and less likely to have to spend big on your vehicle.
Check Your Tires –
With cold weather comes the potential for snow and slick driving conditions. Checking your tire tread as you go into fall lets you plan for when you need to replace or rotate your tires, preventing you from driving on slick roads with little traction. For those in colder areas, it may also be a good time to consider investing specifically in snow tires.
Check Your Brakes –
Having your brakes checked before cooler months is vital. Cold weather can exacerbate brake problems, and slick roads necessitate strong and responsive braking systems. This creates a recipe for disaster that can be completely avoided with regular brake checks. Make sure to listen to unusual noises that occur when braking — a good sign of issues or need to repair or maintain.
Check Your Heat –
Warm months mean not using your car's heat, and that can lead to you finding out your heat isn't working at the worst time. It's a great idea to check your heat and make sure it's working before you need it, so you'll have it when you do!
Mount Airy Toyota: The Place For Fall Service
When it comes to servicing your car and making sure it's ready to last, you need to make sure you've got professionals taking care of it. Mount Airy Toyota is the perfect dealership when it comes to checking on your vehicle and giving it what it needs to stay reliable. Reach out today and schedule a service appointment, don't keep your car from what it needs!