Best Toyota for a Road Trip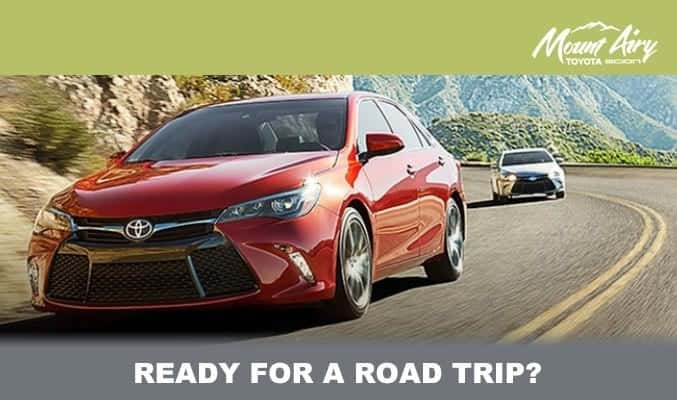 The holiday season is here! And that means road trips to visit family and friends. But before trucking up to grandma's house in the same tired mini-van, consider getting a new car – a gift for the whole family. A long road trip with the kids can be a lot more bearable in the right car.
Check out these picks for the best Toyota for a Family Road Trip:
Toyota Sienna
The Toyota Sienna has been named Best Family Car by countless sources, including Parenting Magazine. The reason the Toyota Sienna shines in this category is because it is focused on the passengers! The Toyota Sienna is designed to keep your little ones comfortable and entertained while you maneuver through carpool lanes and navigate drive-thru windows. The driver's seat is ergonomic and all the controls are well within reach. The Toyota Sienna is equipped with a great infotainment system and entertainment options are available. With second-row climate controls, everyone can feel comfortable. The Toyota Sienna is also all-wheel drive which will help navigate various terrains with ease. Keep the kids entertained with a DVD as you use the navigation system to find new ways to Grandma's.
Check out the inventory at Mount Airy Toyota Scion.
Toyota Highlander
The Toyota Highlander is another great choice for a family road trip. If you are not into mini-vans, this SUV has a lot to offer. Named one of Kelley Blue Book's Best Family Cars of 2015, the Toyota Highlander is 3-row crossover SUV with all the bells and whistles. It not as big as the Chevy Suburban, but that just makes it easier to handle on the road. It's great for a growing family as well. Remove the 3rd row with ease to give you more cargo space. It also easy to re-install when carpooling. The Highlander offers plenty of entertainment options for all passengers.
Family road trips can be a great place to start making memories this holiday season. And the right vehicle to get you there can help keep you sane! Shop online at www.mountairytoyota.com or call our sales department at 336-786-2118. You can schedule a test drive or get pre-approved right from our website. road