2015 Toyota Camry: A Constant Leader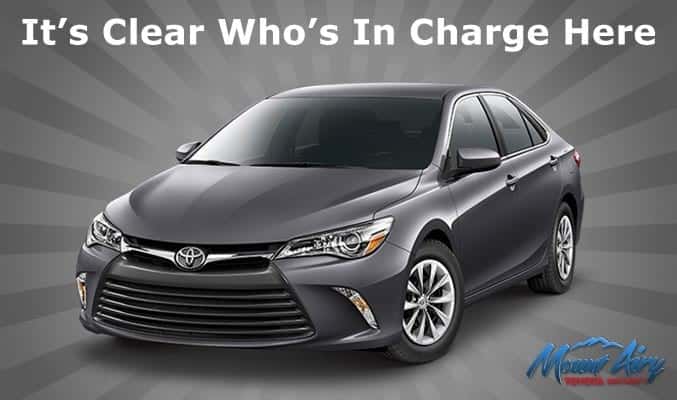 The Toyota Camry has gone through some changes over the thirty-three years it's been around. Starting out as a compact car with its narrow, boxy body, it gradually grew—in 1991 the frame was made wider allowing for more interior room and exterior presence—into the larger sedan it is today. It went from a functional, very basic interior to one with many textures and colors packed with the latest technology and safety equipment. And with each year, no matter what model or trim level, Camry drivers have known that there is one thing that never changes. Reliability. Toyota has managed to lead the family sedan market, winning countless awards on multiple fronts such as safety, longevity, best value, and best resale value for years. And looking at the 2015 model, in all its glory, it seems as though the Camry has not backed down. 2015 brings many upgrades and changes sure to keep continual satisfaction.
Here are just a few of the best new additions to the 2015 Toyota Camry:
1. For the first time ever, the Camry offers a wireless phone charger. This nice little upgrade reduces cable clutter by utilizing Qi Wireless technology, allowing the user to simply place the phone on a charger pad. Cordless, easy, and quick.
2. Because there is so much Toyota wanted to add to the new Camry, a new trim level has been created. The Camry XSE incorporates more aggressive springs and shocks, rides on 18-inch wheels, and allows for tighter, more controlled steering. This sportier look and feel is a welcoming addition to the Camry line-up.
3. The interior of the 2015 Camry is more luxurious than ever. There is a higher degree of soft-touch materials, much more usable storage space, as well as premium technology and sound.